Welcome for proposed updating of school curricula on healthier relationships
18 July 2022
---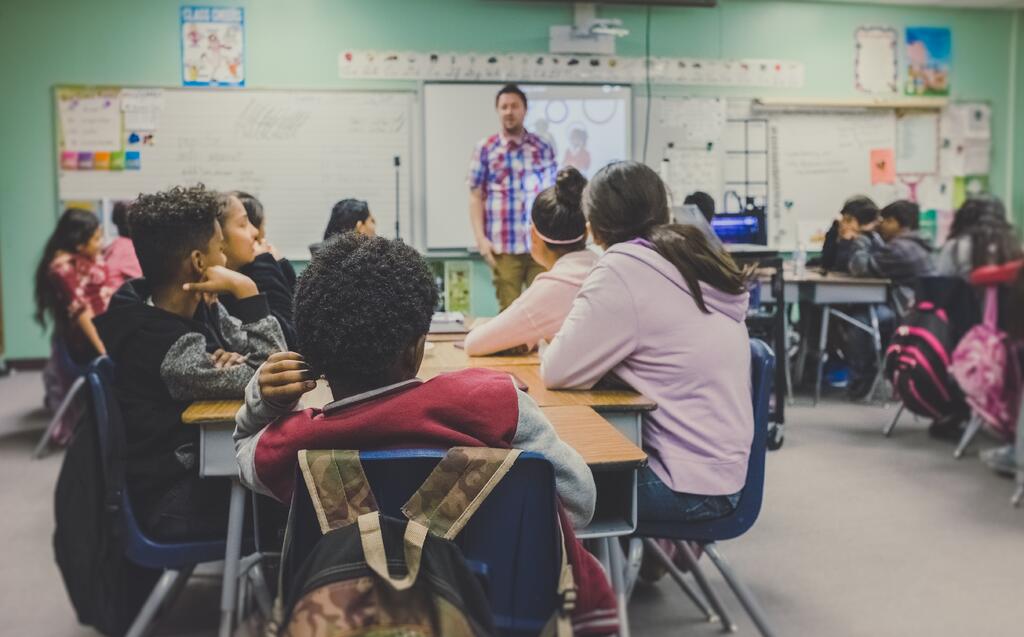 Dublin Rape Crisis Centre today (18 July) welcomed the opening of a consultation by the National Council for Curriculum and Assessment (NCCA) on an updated Social, Personal and Health Education (SPHE) curriculum for the Junior Cycle as a much-needed reform in the education of young people in Ireland.
DRCC CEO Noeline Blackwell said the draft curriculum was a significant step forward in resourcing this group of young people in the context of their overall wellbeing and health.
"It is a reality that children and young people are online, they are encountering a wide range of information, including mis-information. Their digital access means that they can find and are often targeted for pornography and abuse of intimate images. It is also a reality that this is not being addressed widely in schools. If children and young people are not given the tools and the language to deal with these issues, they will not be able to navigate them appropriately and may be harmed or cause harm. We need to resource them to develop skills to manage themselves and their interactions with others in a safe, healthy way," she said.
Ms Blackwell added that "A fuller understanding of consent, based on open communication, equality and consideration for others, will build empathy in young people and contribute to healthier relationships."
The reform comes after the launch in June of the Third National Strategy on Domestic, Sexual and Gender-Based Violence which signalled a cross-government approach to ending sexual and gender-based violence. The proposed new curriculum will includes information on issues such as healthy, unhealthy and abusive relationships, sexual consent and the influence of digital media, including pornography and the sharing of digital images online.
School is an arena for all forms of development, said Ms Blackwell: "Children have a right to education and that includes education on emotional development. This consultation will lead, we hope, to a strengthening of education on this important area which has to date been inadequate."
/ENDS
***
Notes for editors: 
You can read DRCC's submissions to the NCCA on curriculum reform:
Dublin Rape Crisis Centre is a non-governmental, voluntary organisation which has as its mission to prevent the harm and heal the trauma of rape. It offers a suite of services to victims/survivors of sexual violence. It also offers a wide range of training and education to professionals and volunteers.
You can read information on DRCC's training programme aimed at those working with young people, BodyRight.
DRCC operates the National 24-hour Helpline 1800 778888 to support anyone affected by sexual violence in any part of the country. A webchat support service is available online at drcc.ie Mon-Fri, 10am-2pm. A Helpline Interpreting Service is available for those who do not speak English - more at https://bit.ly/DRCClang
For those contacting the Helpline who are deaf or hard of hearing, we provide a text service, operating Mon-Fri from 8am to 6:30pm, at 086-8238443 and we also have a webchat service available Mon-Fri, 10am to 2pm (excluding Bank Holidays).
DRCC offers counselling & therapy to clients and provides accompaniment to the Rotunda Sexual Assault Treatment Unit, to court or to Garda stations to people in Dublin and in surrounding areas, by arrangement.
We have outreach offices at Coolock, Dóchas Women's Centre, Balbriggan & Tallaght. Access to these services must be arranged via the National Helpline 1800 778888 during working hours, Mon-Fri.  
3. We ask that when reporting on this topic, journalists should remember that discussions on sexual violence can trigger personal trauma in those receiving the information. Where possible,  please make reference to the National 24-hour Helpline 1800 77 88 88 for anyone who may be affected by the report. 
Photo: neonbrand via Unsplash