National 24-Hour Helpline
You can contact the freephone 24-Hour National Helpline at 1800 77 8888, at any time of day or night. We offer a free and confidential listening and support service for anyone who has been raped, sexually assaulted, sexually harassed or sexually abused at any time in their lives.
If you are in immediate danger, you can contact the Gardai directly by calling or texting 112.
It is also possible to email to counselling@rcc.ie (note that e-mails can only be answered during office hours).
For those who are deaf or hard of hearing, we provide a text service, operating Mon-Fri from 8am to 6:30pm, at 086-8238443 and
We have a webchat service available Mon-Fri, 10am to 5pm (excluding Bank Holidays). It is also open 0:00 to 3:00 on Tuesdays & Wednesdays.
If English is not your first language, we offer a Helpline Interpreting Service, 8am-6:30pm, Mon-Fri, and which also runs from midnight to 8am, Mon-Sun. This provides live interpreting over the phone in more than 240 languages.
We take calls from anyone who wishes to talk about the effects of sexual violence - victims/survivors as well as the friends and family who support them, people working on the frontline and in support roles, and anyone who has a concern or worry about this issue.
Our telephone counsellors are available to listen 24 hours a day, 365 days of the year. We take calls on the Helpline from anywhere in the country. We do not record calls to the Helpline - your calls are confidential.
Our aim is to offer help and support to anyone who has experienced sexual violence of any kind. This may have been recent, or in the past. It may involve childhood sexual abuse, including abuse in a family or school setting, or in another social context such as sports, volunteering or religious settings.
We know that it takes courage to make contact for the first time and would like to assure you that every caller to the Helpline is treated with respect and dignity.
Repeat callers are welcome.
If you are reading this now and are considering contacting DRCC for any reason, no matter how small, please phone us at 1800 77 8888.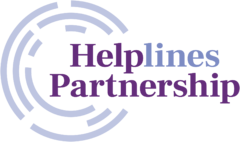 The National Helpline has been accredited by the Helplines Partnership. This is the membership body for organisations that provide helpline services in the UK, Republic of Ireland and internationally. The Helplines Standard is a nationally recognised quality standard which defines and accredits best practice in helpline work.