Partnerships
We are connected with other Rape Crisis Centres through the Rape Crisis Centre Managers Forum, a collective of nine of the country's 16 Rape Crisis Centres. You can see a list of all 16 RCCs on our local supports page.
The DRCC is a committed member of the National Women's Council of Ireland and the Observatory against Violence against Women, which is chaired by the NWCI.
The DRCC is part of the Children's Rights Alliance, with which it works to protect and respect the rights of children and young people.
We are an active member of The Wheel, which connects and supports voluntary organisations around Ireland.
Some of our joint campaigns and collaborative work with other bodies currently include:
#stillhere - support is still here during COVID19 crisis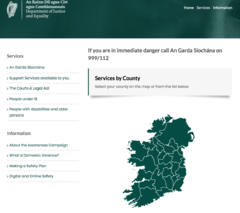 DRCC is part of a Government awareness-raising campaign, spearheaded by the Department of Justice & Equality, to emphasise that domestic & sexual violence support services from state agencies and the voluntary sector are 'still here' during the COVID-19 crisis.
More on the campaign is on our current campaign page and you can also visit the dedicated site: www.stillhere.ie.
Make Online Safety a Priority in the next Programme for Government
Children and young people use the internet for entertaimnet and education, but the web can be a threatening and dangerous place. With the Children's Rights Alliance, Barnardos, CyberSafe Ireland, ISPCC, One in Four and SpunOut, the Dublin Rape Crisis Centre is calling on the next Government to play a key role in educating and empowering young people to be safe online and making the digital world a safer place for them to be.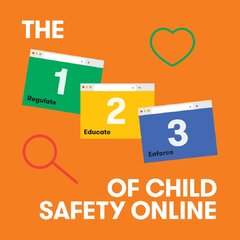 We are calling on our political parties as they negotiate a new Programme for Government to put online safety to the top of their agenda by:
establishing a Digital Safety Commissioner;
ensuring that digital rights and online safety are central to the next Children and Young People's Strategy;
introducing a comprehensive digital literacy programme in formal and non-formal education and
effectively resourcing the Gardai to investigate crimes involving images of child sex abuse.
Read the full joint document and stay up to date by subscribing to our newsletter.
Children and young people use the internet for entertaimnet and education, but the web can be a threatening …
DRCC is part of a Government awareness-raising campaign, spearheaded by the Department of Justice & Equality, to …