Youth programmes
A key aim of the Dublin Rape Crisis Centre is the prevention of sexual violence and as a result a number of education programmes, services and initiatives aimed at young people have been developed within the Youth Programmes section of our Education Department.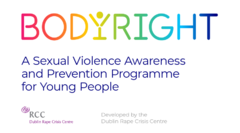 Courses include the flagship BodyRight progamme,which is a sexual violence prevention and education programme that we offer for professionals working with young people through the facilitation of an in-depth training course. The course focuses firstly on preparing and supporting those educating young people in these sensitive topics and secondly provides a manual of activities to deliver the messages appropriately. The programme covers the areas of sexual violence awareness, consent, support, sexting and online coercion. Support, advice and training updates are also provided to those working with young people.
In addition, the Let's Get Real programme and training around the influence of media, culture and pornography is available to those working in schools, youth groups and colleges along with consent workshops aimed at 2nd and 3rd level students.
You can read more about these programmes on our training courses page.
Outreach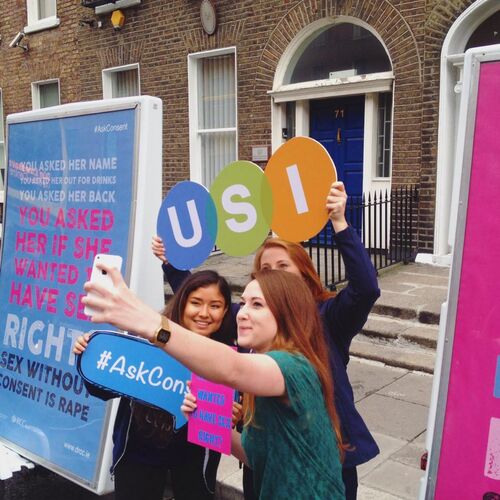 Youth programmes also provides an outreach service to school and colleges through a volunteer outreach team.
Stands at college sexual awareness and rag weeks and consent talks to secondary schools are among the services available through outreach.
Campaigns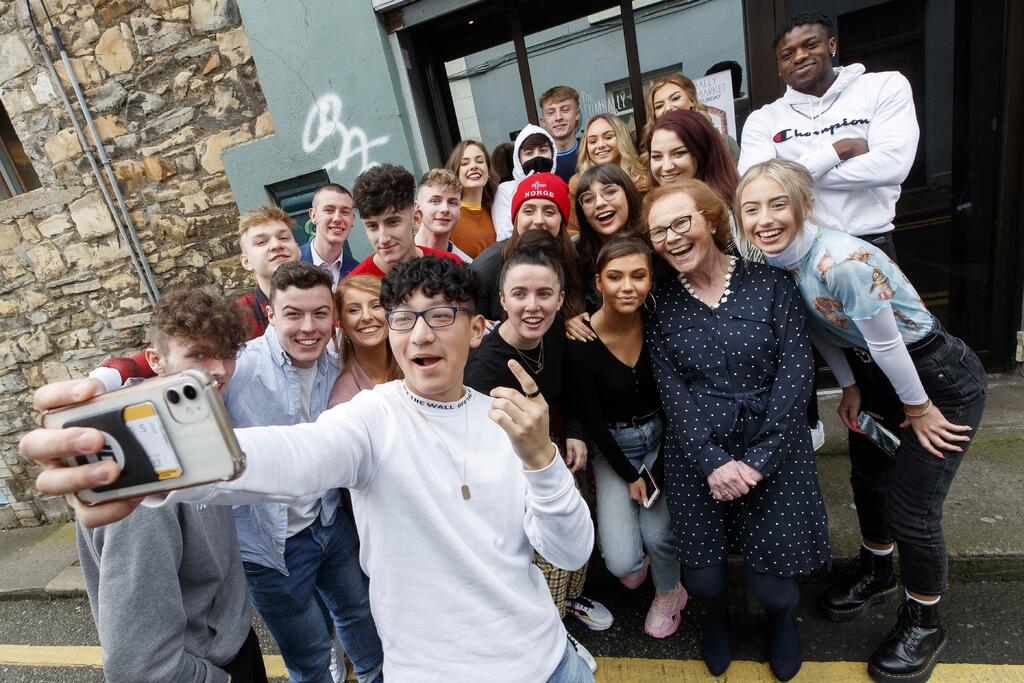 Campaign work is also a feature of youth programmes providing awareness and education on the prevention of sexual violence.
These include our #100consent campaign - read more on the campaign page.
Youth Advisory Panel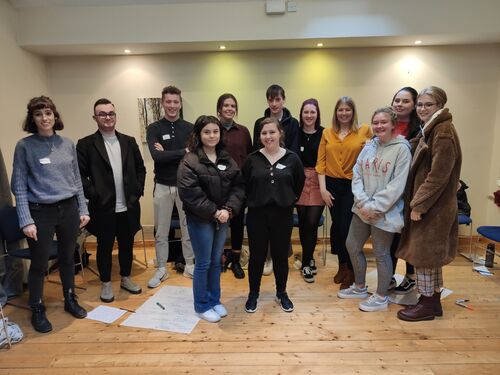 Members of DRCC's Youth Advisory Panel at their meeting in February 2020Our Youth Advisory Panel made up of young people aged 16-25 is there to support and guide the work of the youth programmes section through consultation and support with campaigns and outreach.
Contact youthprogrammes@rcc.ie to learn more or get involved in the group.
Resources
We have developed some useful resources focused on young people and based on our training materials: