Volunteer with us
Our trained volunteers are essential to delivering Dublin Rape Crisis Centre services to survivors of sexual violence and providing much-needed support in other areas of our work.
Recruitment
Volunteer recruitment and training drives for the National Helpline and SATU accompaniment take place at intervals throughout the year, in order to ensure sufficient numbers of trained volunteers are always available. Each volunteer completes extensive training followed by a final assessment.
We welcome applicants aged over 24 years for our Helpline volunteer roles.
No previous experience is required as volunteers receive full training and have access to staff support and mentoring.
All genders and abilities are welcome.
We ask Helpline volunteers to commit to a minimum of two years of service.
For other volunteering roles, we provide a short induction programme.
2022 recruitment - application process

Please read our information notice about our autumn recruitment for volunteers, including application form. You should check back on this page for further updates.
Trained volunteer support work
Trained volunteer roles on National Helpline:

Trained volunteers provide crisis counselling on the National Helpline 1800 77 88888 and on the webchat support service outside of office hours, at weekends and on public holidays. Their commitment means that whenever someone calls the Helpline or accesses webchat, a trained telephone counsellor is ready to listen, support and to provide information.

Trained volunteer accompaniment roles:
Other volunteer roles
Helping to raise awareness around prevention of sexual violence through outreach work - public talks and information sessions on schools and colleges.

Assisting in our administrative and policy work.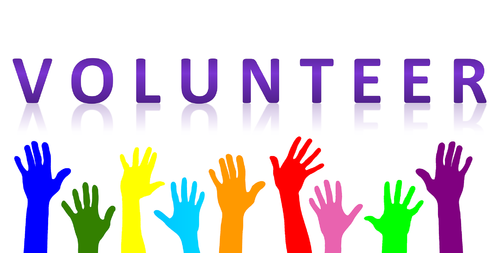 DRCC volunteers demonstrate outstanding commitment to supporting survivors of sexual violence, completing intensive training, regular monthly peer support and debriefing sessions as well as giving their time - the Centre is deeply grateful to them. Their work makes an enormous difference in the lives of the survivors who contact us.
Available supports for volunteers
Volunteers on National Helpline and accompaniment duty are supported by round-the-clock access to expert advice. They attend debriefing and receive guidance in regular monthly peer support sessions.
More information
Our Volunteer Services Department manages the recruitment, training, assessment and monthly peer support of our volunteers. If you would like to learn more about volunteering with DRCC, please email us at volunteerservices@rcc.ie.