Volunteer with us
Our trained volunteers are essential to delivering Dublin Rape Crisis Centre services to survivors of sexual violence and providing much-needed support in other areas of our work.
Recruitment
Volunteer recruitment and training drives for the National Helpline and SATU accompaniment take place at intervals throughout the year, in order to ensure sufficient numbers of trained volunteers are always available.  Each volunteer completes extensive training followed by a final assessment.  
We welcome applicants aged over 24 years for our Helpline volunteer roles.
No previous experience is required as volunteers receive full training and have access to staff support and mentoring.
All genders and abilities are welcome.
We ask Helpline volunteers to commit to a minimum of two years of service.
You can read more in our volunteer advertisement. 
For other volunteering roles, we provide a short induction programme. 
Volunteer application form

If you would like to volunteer with us, please fill out this volunteer application form - you can also check out the volunteer ad which contains details of information evenings and training dates in early 2023.
Please do check back on this page for further updates on our next volunteer intake.
Trained volunteer support work
Trained volunteer roles on National Helpline:

Trained volunteers provide crisis counselling on the National Helpline 1800 77 88 88 and on the webchat support service outside of office hours, at weekends and on public holidays. Their commitment means that whenever someone calls the Helpline or accesses webchat, a trained telephone counsellor is ready to listen, support and to provide information. 

Trained volunteer accompaniment roles:
Other volunteer roles
Helping to raise awareness around prevention of sexual violence through outreach work - public talks and information sessions on schools and colleges.

Assisting in our administrative and policy work.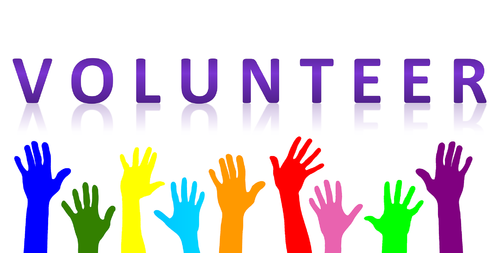 DRCC volunteers demonstrate outstanding commitment to supporting survivors of sexual violence, completing intensive training, regular monthly peer support and debriefing sessions as well as giving their time - the Centre is deeply grateful to them. Their work makes an enormous difference in the lives of the survivors who contact us. 
Available supports for volunteers
Volunteers on National Helpline and accompaniment duty are supported by round-the-clock access to expert advice. They attend debriefing and receive guidance in regular monthly peer support sessions. 
Volunteering FAQs
What types of volunteering roles can I be involved in? 
Volunteers at the Dublin Rape Crisis Centre are mainly involved in a combination of the following roles: 
Out-of-hours Telephone Counsellors on the National 24-hour Helpline.
Webchat Counsellors on DRCC website.
Support volunteers for victims/survivors in the aftermath of rape or sexual assault at the Sexual Assault Treatment Unit (SATU) in the Rotunda Hospital, Dublin.
For other roles volunteering roles at DRCC, see above.
Can I start volunteering straight away? 
No. All of our volunteers undergo a recruitment and training process in all roles, and our volunteering is not something you can start immediately. 
Is there any age restriction for volunteering? 
All volunteers must be 24 or over.
Can I volunteer from any part of the country? 
You can volunteer for our National Helpline and webchat if you have a reliable internet access and can travel to Dublin for regular training/peer support. Our approximate catchment area is:
If you live outside Dublin, you can contact your local Rape Crisis Centre for information on their volunteering opportunities - click here for further details. 
What is the volunteering commitment?  
We ask volunteers to commit to four shifts a month for a minimum of two years.  
Do you have male volunteers? 
Yes, we have volunteers of all genders within our organisation.  
Do I need any particular qualifications? 
No previous experience or qualifications are required. We will provide you with full training to carry out the role. 
What is the selection process for the role?  
Complete online application form.  
Attend online information evening (optional).
Attend 30-minute in-person interview.
Complete Garda vetting form.
Attend all training dates.
Provide contact details for two referees.
Attend role-play assessment upon completion of training.
Is training provided? 
Yes, our volunteers must attend all mandatory training. 
Where do I take calls? 
Volunteers need to have access to a quiet space, free from distraction, to take calls. It is vital that you have strong, reliable and secure broadband connection. 
Do I need any IT skills?  
It is important that volunteers feel comfortable, and are proficient, in using technology.  
What support is provided for volunteers? 
Full initial and ongoing training;
Monthly peer support meetings/debriefing sessions;
Access to Employee Assistant Programme (EAP); 
Check in calls from the Telephone Counselling Team and Volunteer Services team; 
Self-care resources.
Is volunteering on the Helpline or SATU considered work placement or clinical supervision for college? 
No, we do not recognise that volunteering for our service can be considered work placement or clinical supervision for college. 
Can I volunteer if I have used DRCC services? 
Yes, you can volunteer if you've used our services in the past. The important thing is that you are self-aware, in the right place in your life to be able to support others, and that you know when you need to ask for support from DRCC's Volunteer Services department or take a break from volunteering. 
Can I volunteer for longer than 2 years? 
Yes, while we request a minimum of two years, we do have volunteers who stay with us for longer periods.  
More information
Our Volunteer Services Department manages the recruitment, training, assessment and monthly peer support of our volunteers. If you would like to learn more about volunteering with DRCC, please email us at volunteerservices@rcc.ie.