Annual report shows survivors of sexual violence continued to seek support during pandemic
07 September 2021
---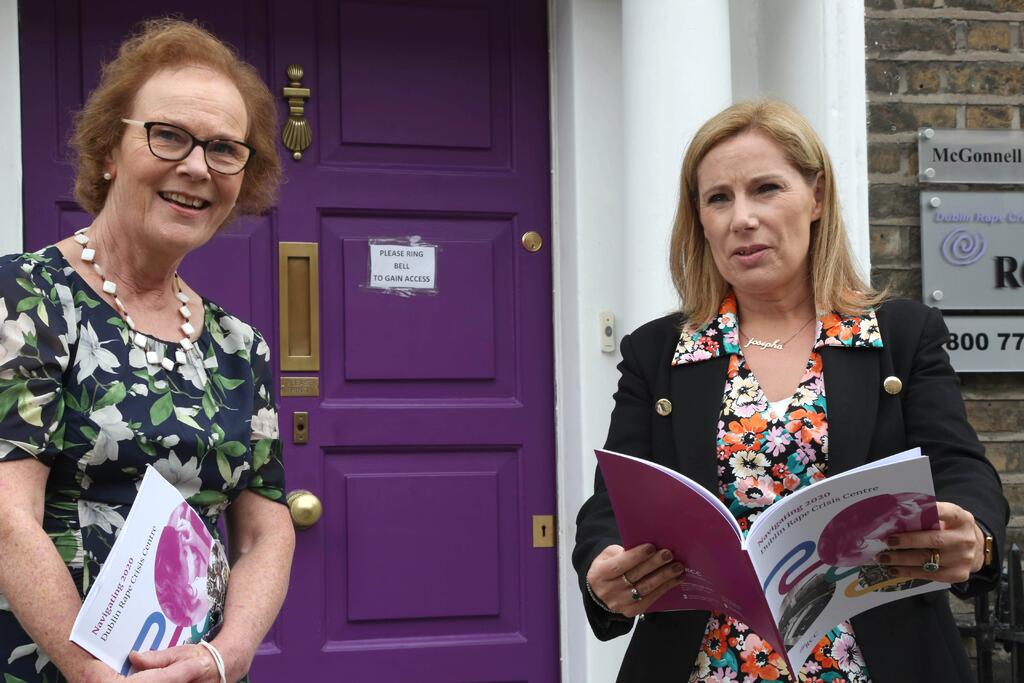 Dublin Rape Crisis Centre (DRCC) has released its annual report and statistical supplement for 2020, chronicling a year of navigating challenge while continuing to advocate for the needs of survivors of sexual violence. The report is being launched by Minister Josepha Madigan TD at DRCC's offices in Dublin City Centre this morning (7 September).
Launching the document, Minister Madigan said, "This is an extremely important report, which highlights how domestic, sexual, and gender-based violence continues to impact upon our society. The effects of the pandemic over recent months have shown how the nature of such crimes have changed and become more prevalent in some cases as restrictions have constrained the work of agencies and survivor groups. I want to commend the Dublin Rape Crisis Centre and all those who support survivors and shine a light on issues of rape and sexual violence in Irish society, for their ongoing work in this area, particularly throughout the pandemic. Government is determined to continue to work with civil society to tackle these crimes and fully protect victims and survivors."
DRCC's CEO Noeline Blackwell said while Covid-19 impacted our entire society, the report shows the pandemic's particular effect on survivors was very damaging, isolating them from usual coping resources and intensifying their anxiety. "There were 13,438 contacts to the National Helpline in 2020, and we delivered 6,010 one-on-one counselling & therapy sessions to clients. Our counsellors and therapists have never seen such levels of stress and anxiety. Our callers and clients needed much more support to heal or even stay where they were. We must note the resilience of all those who feature in our report – of the survivors who sought support and stayed the course in a very difficult year, and also of our extraordinarily committed staff and volunteers – as well as all those who supported our work throughout 2020."
DRCC Chairperson Ann Marie Gill also expressed gratitude: "We must acknowledge the generous support we received from the public in 2020, which gave us great heart and determination to continue our work. We are grateful for state support, including from Tusla and the Department of Justice, that allowed us as a frontline organisation to maintain our support and advocacy for survivors and to continue to drive reforms that tackle sexual violence and its aftermath.
"Working with victims/survivors fulfils part of our mission. As we move forward this year and in the coming years, we also need to build our mission to prevent the harm of sexual violence in the first place. This will involve our ambitious intention to build a wider understanding of consent at national level. We must reduce society's tolerance for non-consensual sexual activity. If we do that, we will have a healthier society."
The organisation also unveiled a new animated video that suggests how to make consent a normal part of sexual encounters. "We are really lucky to have the support of our Youth Advisory Panel, who came together in early 2020 and helped produce this animation. The video answers concerns of young people who can struggle to articulate consent – it is vitally important that we can talk about consent in a normal, everyday way if we are serious about preventing sexual violence," said Ms Blackwell.
"And we remind everyone that the National 24-Hour Helpline is there for anyone who needs support or information at any time – call 1800 778888 for free and confidential support," she concluded.

/ENDS