DRCC Resource: Healthy relationships (2022)
18 January 2022
---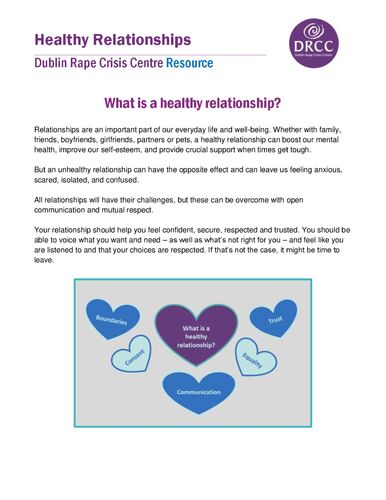 Relationships are an important part of our everyday life and well-being. Whether with family, friends, boyfriends, girlfriends, partners or pets, a healthy relationship can boost our mental health, improve our self-esteem, and provide crucial support when times get tough.
But an unhealthy relationship can have the opposite effect and can leave us feeling anxious, scared, isolated, and confused.
Read more about what a healthy relationship means and what factors are involved, signs to watch out for if your relationship is unhealthy, how to establish healthy boundaries, and what to do if you're concerned about your relationship.