Welcome Developments at Last for Sexual Assault Treatment Units
27 August 2007
---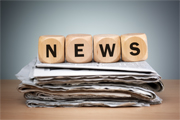 The Dublin Rape Crisis Centre (DRCC) is delighted with the news that the two new Sexual Assault Treatment Units, that are so badly needed, will soon be coming on stream, one in Mullingar and one in Galway. We commend Dr. Mary Holohan, National Director of the Sexual Assault Treatment Units (SATU) for the HSE, and the steering committee, for their hard work and tenacity in getting the recommendations of the national Review of SATUs implemented.
Ellen O'Malley-Dunlop, Chief Executive, DRCC said " For far too long we have been dealing with harrowing cases of men and women having to travel excessive distances in the clothes they were wearing when the assaults took place, because there was no Sexual Assault Treatment Unit close by. The DRCC accompanied 315 people to the SATU in the Rotunda Hospital in Dublin in 2006, 20% more than in 2005. We know that only 10% report crimes of rape and sexual assault in this country and there is no doubt but complainants were put off reporting when they knew they had to travel, sometimes right across the country, in order to be forensically examined.
We hope, now that the pay structure for doctors has been increased appropriately, and Specialist Training for Doctors is available at UCD, that more GPs will come forward and participate in this much needed service. There will also be a one year academic training in the College of Surgeons for nurses who are interested in this area.
The more services we have, the chances that more people will be encouraged to come forward and report these heinous crimes that continue to plague our society."
For further information please contact:
Ellen O'Malley-Dunlop, CEO – 01 661 4911 / 086 809 9618