Victims of crime urged to submit suggestions on reform of compensation scheme
09 February 2022
---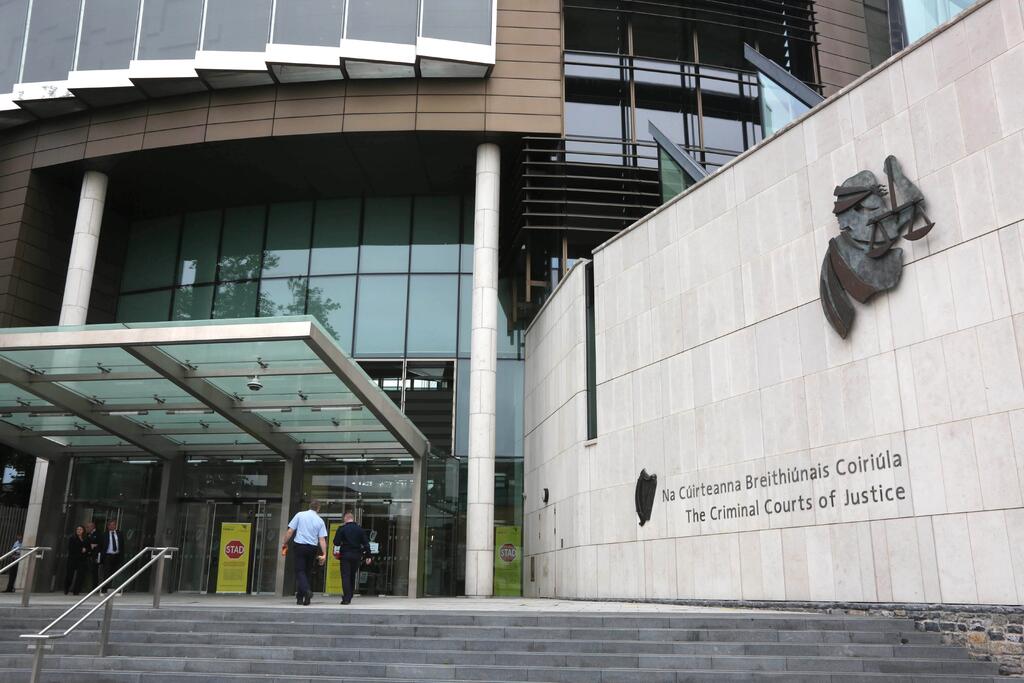 Dublin Rape Crisis Centre has welcomed the Law Reform Commission's publication today of a consultation paper on compensating Victims of Crime, urging all those who have suffered harm as a result of crime to read and respond to this consultation with their suggestions about the type of support they need.
The Commission's research sets out why the State has a duty to victims of crime who have suffered personal injuries and explains the current system of dealing with criminal injuries compensation which DRCC believes is in need of updating and reform. The research raises questions about the kind of support that a victim of crime will need and seeks the input of victims on that question. This is an important issue for victims/survivors of sexual offences, where the help that they need is often long-term and practical in nature.
DRCC Chief Executive Officer Noeline Blackwell said: "Overall, this consultation paper gives a good insight into the practical realities that confront victims of crime, and questions how the State can and should support such victims. It comes at a time when the issues facing victims of sexual offences are already in the spotlight through the Department of Justice's plan 'Supporting a Victim's Journey' and the findings of the O'Malley report on which that plan is based.
"It will be very important that victims of crime examine the consultation paper and respond to it. As we in DRCC know, those who experience crime are the true experts on the impact of crime. That expertise will be very valuable as this consultation moves forward."
Dublin Rape Crisis Centre will also respond to the consultation paper based on its expertise and experience and will seek to support victims of sexual crime in ensuring that their voices are heard. The consultation period for this paper is until 22 April 2022 and it is available on the Commission's website, lawreform.ie.
/ENDS
  ***
Notes for editors: 
LRC paper on compensating victims of crime is at https://www.lawreform.ie/news/law-reform-commission-publishes-consultation-paper-on-compensating-victims-of-crime.905.html
Dublin Rape Crisis Centre is a non-governmental, voluntary organisation which has as its mission to prevent the harm and heal the trauma of rape. It offers a suite of services to victims/survivors of sexual violence.
DRCC operates the National 24-hour Helpline 1800 778888 to support anyone affected by sexual violence in any part of the country. A webchat support service is available online at drcc.ie Mon-Fri, 10am-2pm. A Helpline Interpreting Service is available for those who do not speak English - more at https://bit.ly/DRCClang
For those contacting the Helpline who are deaf or hard of hearing, we provide a text service, operating Mon-Fri from 8am to 6:30pm, at 086-8238443 and we also have a webchat service available Mon-Fri, 10am to 2pm (excluding Bank Holidays).
DRCC offers counselling & therapy to clients and provides accompaniment to the Rotunda Sexual Assault Treatment Unit, to court or to Garda stations to people in Dublin and in surrounding areas, by arrangement.
We have outreach offices at Coolock, Dóchas Women's Centre, Balbriggan & Tallaght. Access to these services must be arranged via the National Helpline 1800 778888 during working hours, Mon-Fri.  
We ask that when reporting on this topic, journalists should remember that discussions on sexual violence can trigger personal trauma in those receiving the information. Where possible, please make reference to the National 24-hour Helpline 1800 77 88 88 for anyone who may be affected by the report. 
Dublin Rape Crisis Centre is one of the frontline services engaged with the Department of Justice & Equality on its #StillHere campaign. The stillhere.ie website contains information on supports and services for people affected by domestic violence including sexual violence, as well as digital & online safety and courts, legal aid and advice.
/ENDS