Statement from DRCC on Ashling Murphy's death
13 January 2022
---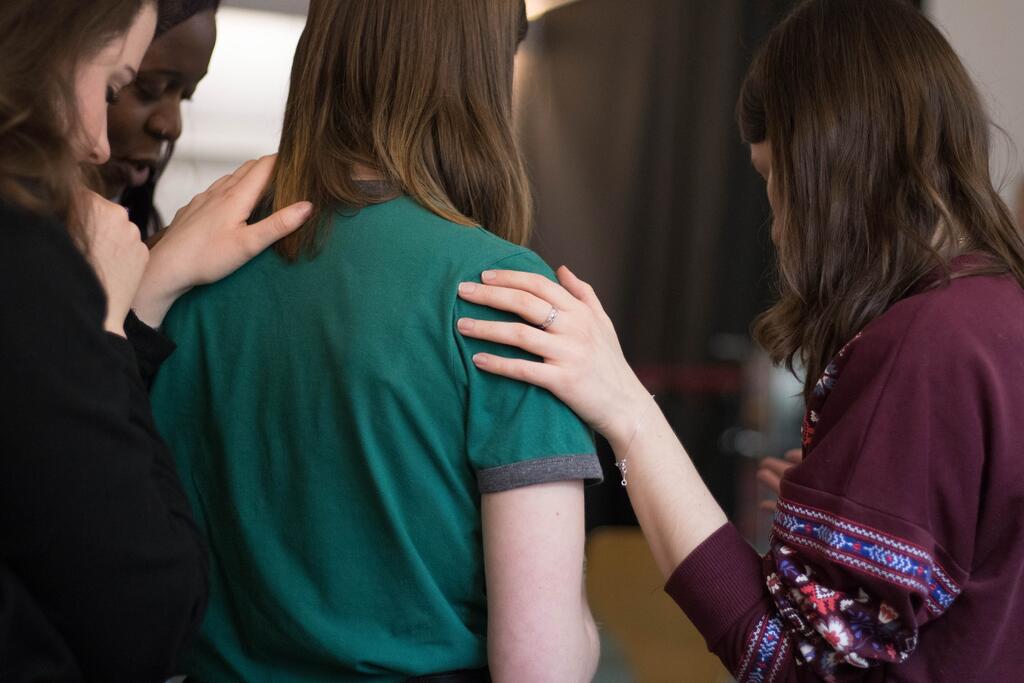 The board, staff and volunteers of Dublin Rape Crisis Centre would like to express our deepest sympathies to the family and community of Ashling Murphy who was killed yesterday. Our hearts go out to all those who love and know her, especially her family, her friends, her pupils and colleagues, fellow musicians and acquaintances.
The circumstances of Ashling's death are under investigation right now and it is positive to note the assurances that all necessary resources are being made available in relation to her killing.
In addition to the personal tragedy of Ashling's death, we are aware that throughout Ireland, people, and in particular many women, have been upset and made fearful anew because of the reality of gender-based violence in our society which primarily affects women. Such violence is most often perpetrated by people known to victims/ survivors but whether from someone they know or from a stranger, the reality is that women understand that they are particularly vulnerable simply by virtue of their gender.
This tragic event in Tullamore resonates further given that a draft Third National Strategy on Domestic, Sexual and Gender-Based Violence is due imminently - it is desperately important that this is a comprehensive and well resourced strategy that will bring real change.
We in DRCC - and we hope many others –are determined to work towards a society where nobody is in fear of violence based on their gender.
For those who need them, please remember that our services are here for you:
/ENDS
---
Notes for editors: 
Dublin Rape Crisis Centre is a non-governmental, voluntary organisation which has as its mission to prevent the harm and heal the trauma of rape. It offers a suite of services to victims/survivors of sexual violence.
DRCC operates the National 24-hour Helpline 1800 778888 to support anyone affected by sexual violence in any part of the country. A webchat support service is available online at drcc.ie Mon-Fri, 10am-2pm. A Helpline Interpreting Service is available for those who do not speak English - more at https://bit.ly/DRCClang
For those contacting the Helpline who are deaf or hard of hearing, we provide a text service, operating Mon-Fri from 8am to 6:30pm, at 086-8238443 and we also have a webchat service available Mon-Fri, 10am to 2pm (excluding Bank Holidays).
DRCC offers counselling & therapy to clients and provides accompaniment to the Rotunda Sexual Assault Treatment Unit, to court or to Garda stations to people in Dublin and in surrounding areas, by arrangement.
We have outreach offices at Coolock, Dóchas Women's Centre, Balbriggan & Tallaght. Access to these services must be arranged via the National Helpline 1800 778888 during working hours, Mon-Fri.  
We ask that when reporting on this topic, journalists should remember that discussions on sexual violence can trigger personal trauma in those receiving the information. Where possible, please make reference to the National 24-hour Helpline 1800 77 88 88 for anyone who may be affected by the report. 
Dublin Rape Crisis Centre is one of the frontline services engaged with the Department of Justice & Equality on its #StillHere campaign. The www.stillhere.ie website contains information on supports and services for people affected by domestic violence including sexual violence, as well as digital & online safety and courts, legal aid and advice.
/ENDS