Dublin Rape Crisis Centre: Sexual violence a troubling & common aspect of domestic violence including crisis times #stillhere initiative welcomed
17 April 2020
---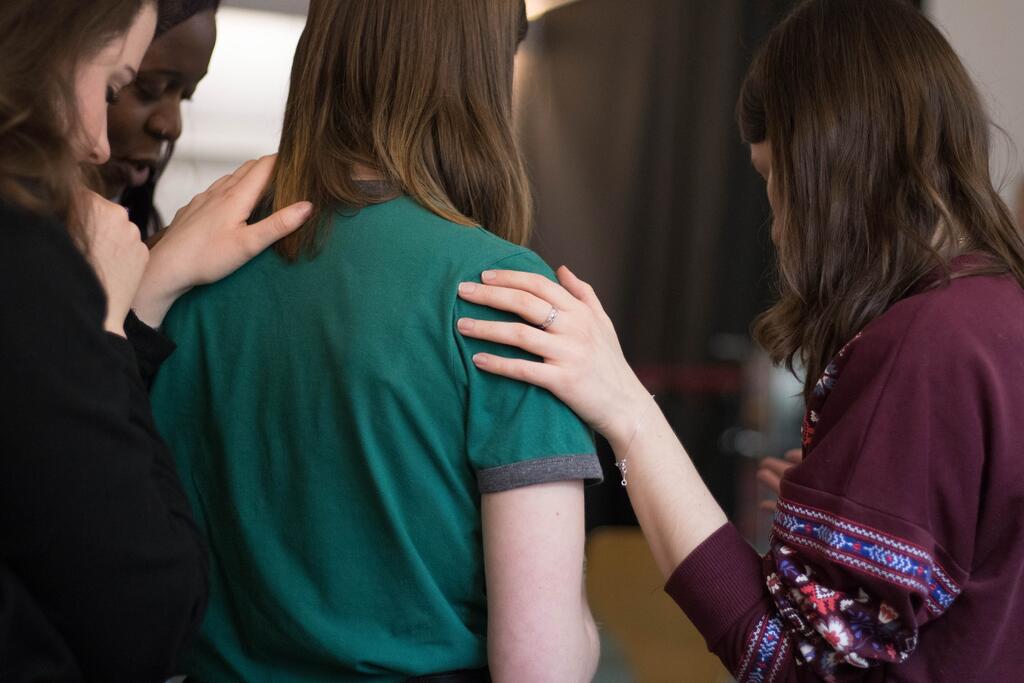 The DRCC welcomes the new Government awareness-raising campaign, spearheaded by the Department of Justice & Equality, to emphasise that domestic and sexual violence support services from State agencies and the voluntary sector are 'still here' during the COVID-19 crisis.
"Dublin Rape Crisis Centre is very glad to see this initiative. It will remind people that the National 24-Hour Rape Crisis Centre Helpline and our other services remain open and are working hard to support those who have suffered rape and other sexual abuse, as well as supporting their families and friends," said the organisation's CEO, Noeline Blackwell.
She urged anyone worried about or affected by sexual violence to contact the National 24-Hour Helpline at 1800 77 8888. Ms Blackwell said she was "very concerned" that it seemed people who need support may not be able to access it, either because they do not know services are available during the crisis, or because they are prevented from doing so.
"Our clients and callers are telling us that they feel intensely isolated and anxious at this time. Many are cut off from the normal supports and routines they rely on for relief or for escape. They say they value our help more than ever. That means that it is vitally important that we get the message out widely that if they can reach out for help, we will be there", she said.
Ms Blackwell stressed that sexual violence is and always has been a frequent element of wider domestic violence: "Based on our statistics over the years, we know that 20% suffered adult sexual abuse, including rape at the hands of their partners or ex-partners. For some children, home can be a very dangerous place, with as much as 50% of child rape and other sexual abuse happening in the immediate family."
She warned that such violence is not only harmful and unjustifiable, but also likely punishable by law: "The public health emergency and any frustrations that arise from it are not an excuse or justification for any abuse. Sexual violence remains harmful and will very often be criminal."
Another very important element highlighted by the campaign is that restrictions on movement do not apply to a person seeking to escape risk of harm or to access essential services – the 2km rule will not apply if you need to get to safety.
Contact details for key NGO and state services and further information are available on www.stillhere.ie.
#stillhere
/Ends
For further information, please contact:
e-mail: communications@rcc.ie, office tel: 01-661 4911, web: www.drcc.ie
Dublin Rape Crisis Centre is a non-governmental, voluntary organisation which has as its mission to prevent the harm and heal the trauma of rape and sexual abuse. It offers a suite of services to victims/survivors of sexual violence.
During the present crisis, DRCC continues to operate the National 24-hour Helpline 1800 778888 for those who need support in any part of the country.
DRCC offers counselling & therapy to clients and provides accompaniment to the Rotunda Sexual Assault Treatment Unit, to court or to Garda stations to people in Dublin and in surrounding areas by arrangement.
Outreach offices at Coolock Civic Centre, Dóchas Women's Centre, Mountjoy Prison and Tallaght Hospital are usually open at select times, but physical premises are closed during the COVID19 crisis and clients are being supported remotely where possible.
DRCC's education and training courses, which cover a wide variety of topics associated with its work to prevent and address sexual violence, are currently on hold but will be available as soon as possible.
We ask that when reporting on this topic, journalists remember that discussions on sexual violence can trigger personal trauma in those receiving the information. Where possible, please make reference to the National 24-hour Helpline 1800 77 88 88 for anyone who may be affected by the discussion.
The www.stillhere.iewebsite contains information on supports and services for people affected by domestic violence including sexual violence, as well as digital & online safety and courts and legal aid. The Department of Justice & Equality issued a press release to launch the campaign on 15 April, available at https://merrionstreet.ie/en/News-Room/Releases/Major_new_TV_Radio_and_Social_Media_Campaign_reaching_out_to_Victims_of_Domestic_Abuse_begins_today.html
The measures are a partnership between state bodies and non-governmental organisations including: State agencies and departments: The Department of Justice and Equality, The Department of Children and Youth Affairs, An Garda Síochána, Tusla, Courts Service, Legal Aid Board: NGOs: Dublin Rape Crisis Centre, Women's Aid, National Women's Council of Ireland, Safe Ireland, Rape Crisis Network Ireland, Men's Development Network.