Noeline Blackwell to step down as CEO
20 April 2023
---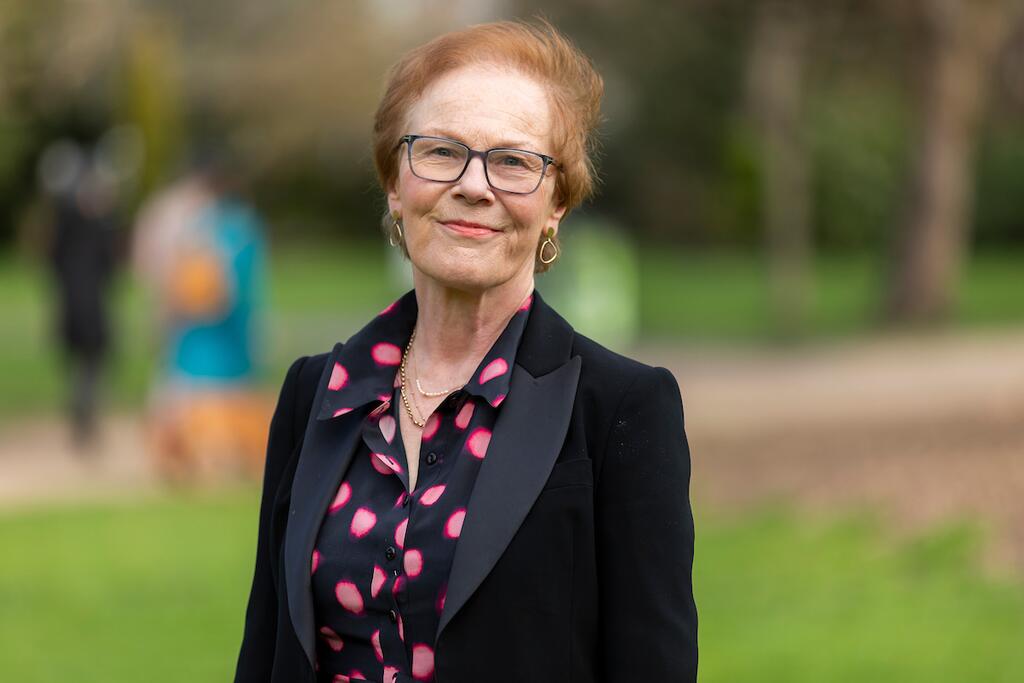 The Board of Dublin Rape Crisis Centre today announced that Noeline Blackwell, who has served as the organisation's CEO since March 2016, plans to retire from the role in Autumn 2023. An ardent campaigner, Ms Blackwell has successfully led the organisation through a period of intense societal change, where she has raised public awareness about the rights of victims and survivors, and through her skilful and persuasive advocacy focused government and legislative attention on mitigating the impact of the trauma of sexual violence and rape.
"Leading the DRCC executive has allowed me to be part of a movement to effect substantial positive change for those who experience sexual violence, or who are at risk of it. I have been lucky to work with dedicated board members, staff and volunteers, who are unstinting in their support for victims and survivors. I have also been able to engage with those directly affected by sexual violence – it has been a great honour to learn from their experience and to help address the issues they identify." Ms Blackwell said. "After seven years in the role, and as Dublin Rape Crisis Centre begins the implementation of a new strategic plan, I believe that it's the right time for me to step down and to allow others to shape the next stage of the organisation's development," she added..
Speaking on behalf of the board, DRCC Chairperson Ann Marie Gill said: "I want to thank Noeline for her expert and professional leadership and advocacy for the rights of victims and survivors of sexual violence throughout her time with us. We are sincerely grateful for her leadership and her dedication to the work of the organisation. Noeline has brought issues facing survivors of sexual violence to public attention and contributed significantly to law and policy reform in this area. In particular, she has championed the need to bring about a better popular understanding of consent as a way to prevent sexual violence."
Ms Gill confirmed that the Board of Directors will now launch a comprehensive search for Ms Blackwell's successor.
/ENDS
***
Notes for editors:
Dublin Rape Crisis Centre is a non-governmental, voluntary organisation which has as its mission to prevent the harm and heal the trauma of rape. It offers a suite of services to victims/survivors of sexual violence. It also offers a wide range of training and education to professionals and volunteers.

DRCC operates the National 24-hour Helpline 1800 778888 to support anyone affected by sexual violence in any part of the country. A webchat support service is available online at drcc.ie Mon-Fri, 10am-5pm. A Helpline Interpreting Service is available for those who do not speak English - more at https://bit.ly/DRCClang
For those contacting the Helpline who are deaf or hard of hearing, we provide a text service, operating Mon-Fri from 8am to 6:30pm, at 086-8238443 and we also have a webchat service available Monday-Friday, 10am to 5pm, except holidays.
Information on your options after sexual violence is available for free online at any time at drcc.ie/fyw in the Finding Your Way after Sexual Violence guide.
DRCC offers counselling & therapy to adult survivors of sexual violence and to older adolescents from 16 years of age with parental/guardian consent.
We provide accompaniment support for the Rotunda Sexual Assault Treatment Unit, to court or to Garda stations to people in Dublin and in surrounding areas, by arrangement.
We have outreach offices at Coolock, Dóchas Women's Centre, Balbriggan & Tallaght. Access to these services must be arranged via the National Helpline 1800 778888 during working hours, Mon-Fri.

We ask that when reporting on this topic, journalists should remember that discussions on sexual violence can trigger personal trauma in those receiving the information. Where possible, please make reference to the National 24-hour Helpline 1800 77 88 88 for anyone who may be affected by the report.