Why are so few cases getting to court?
20 July 2007
---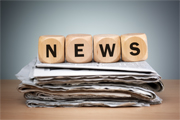 The Dublin Rape Crisis Centre (DRCC), broadly welcomes the news that the Court Services have announced a rise in the number of cases concerning Rape and Sexual Assault getting to court in 2006. Unfortunately the numbers getting to court do not in any way reflect the number of crimes committed in this area.
Ellen O'Malley-Dunlop, Chief Executive, DRCC said "We have known for a long time about the phenomenon of under-reporting which is not unique to the Irish system, but what is unique is that compared to 20 other European countries, Ireland experiences the highest number of cases falling out of the system before they ever get to court.
We need reform at all levels of the process from making sure that we have designated trained Gardai taking the initial report and following it though, to the lifting of the secrecy of the DPP's decision to proceed or not to proceed with a case, to co-ordinated supports throughout the whole system.
In our Annual Report for 2006*, we saw a further rise in the numbers of recent rapes. Our Sexual Assault Treatment Unit accompaniment service was called out 315 times in 2006, an increase of 20% from 2005. This is 315 people who have been recently raped. First time callers to our 24 hour helpline, 1 800 77 88 88 was up by 10% from 3,849 in 2005 to 4, 266 in 2006. We have to ask the question why are so few of these cases getting to court?
In 2001 the number of cases getting to court was 113. The numbers have been falling since then. The increase we are looking at now is only 14 from the 2005 court services figure of 44. Yes it is better that the numbers are going up now but a lot more has to be done before we will be able to see the real situation properly reflected in the figures."
For further information please contact:
Ellen O'Malley-Dunlop, CEO – 01 661 4911 / 086 809 9618
*Download the DRCC Annual Report for 2006 here: