Shine A Light in aid of Rape Crisis Centres
30 April 2021
---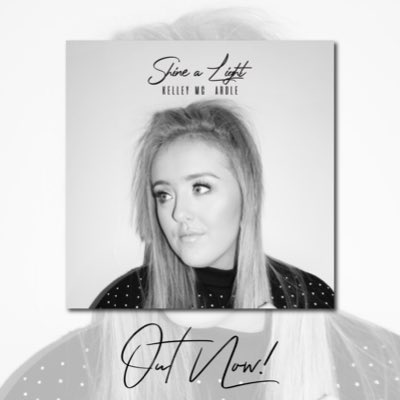 Finding her voice
Not only is Kelley McArdle a talented singer-songwriter, she's also a survivor of sexual violence. She is now shining a light by raising not only awareness but also much needed funds. Kelley was raped two years ago, which had a very big impact on her and her family. She was encouraged to contact the National 24-Hour Helpline (1800 77 8888) and also was supported by our colleagues in Rape Crisis North East.
What every survivor of sexual violence has in common is the importance of knowing that they are believed and not alone. It is also vital for them to know that there are support services they can rely on.
Kelley now wants to give something back and help other survivors to find their voices. She wanted others to know that there is hope after sexual violence. Being a creative person, she decided to write about it. She has composed Shine a Light, now on release as her debut single in aid of DRCC and RCNE.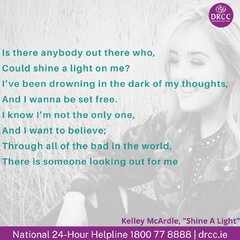 'I am aspiring to raise as much money as possible for the Rape Crisis Centre as they have helped me out of the darkest time of my life and now, I would like to give back to them', she says.
Shining a light
Take a look at her 10,000 steps challenge & Monster Raffle and please check out the fantastic song she wrote in aid of the National 24-Hour Helpline!