Launch of Dublin Rape Crisis Centre's Annual Report and Annual Statistics 2006
15 May 2007
---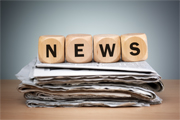 Launch of Dublin Rape Crisis Centre's Annual Report and Annual Statistics 2006
Tuesday, May 15th, 2007 at 11.00am
in DRCC Offices, 70 Lower Leeson Street, Dublin 2
Shocking Increase in DRCC Figures
20% increase in Sexual Assault Treatment Unit (SATU) Accompaniment since 2005 (53% increase since 2004)
11% increase in First Time Callers to the Helpline
3.5% increase in calls relating to Rape and Sexual Assault
4.5% increase in number of clients raped by strangers
Brendan Spring, Chairman of the Dublin Rape Crisis Centre, today introduced its Annual Report and Annual Statistics 2006 and said "As our 2006 statistics show, every day is still a battle against sexual crime and there is an ever increasing need for our services."
Contacts with the 24-hour Crisis Helpline
The statistics showed that:
The 24-hour Helpline dealt with 15,781 calls
12,244 of these calls were genuine counselling calls
4,266 of these calls were from first time callers (up 11% on 2005)
77% were from the Dublin and greater Dublin area, 23% were from areas outside Dublin
84% of calls were from females and 16% from males (Male callers were up 2% from 2005)
55% of these calls related to adult rape and sexual assault. This is an increase of 3.5% on the figures for 2005
42% of calls related to Childhood Sexual Abuse
Sexual Assault Treatment Unit (SATU) Accompaniment Services
DRCC's trained Volunteers accompanied 315 victims to the SATU in the Rotunda Hospital, an increase of 20% on our 2005 figures (285victims).
Ellen O'Malley-Dunlop, Chief Executive of the DRCC said "Even though the Central Statistics Office (CSO) figures recently showed that the reporting of rape and sexual assault was down, it is evident from our figures, that not only is there an all round increase in victims contacting the Centre's services, but the level of violence accompanying these crimes has increased to such an extent, that we are extremely worried when it seems that the problem can slip off the agenda. It is shocking to realise that there was a 20% increase in the numbers of victims accompanied by our volunteers to the Sexual Assault Treatment Unit in 2006, in Dublin alone. "
Counselling and Psychotherapy Services
617 clients were seen for crisis counselling and psychotherapy, an increase of 3% on 2005 figures.
Of these 12% were men and 88% were women.
DRCC's therapists delivered 3,585 individual client sessions in 2006.
1,242 (35%) were crisis appointments for men and women who had experienced rape and sexual assault within the previous 12 months.
2,343 (65%) were appointments for past rape, past sexual assault or past childhood sexual abuse.
39.4% of clients had been raped by strangers, an increase of 4.5% on 2005 figures (34.9%).
80 sessions were offered in the Dóchas Centre (Medium Security Women's Prison, Mountjoy) and 57 were completed.
543 sessions were offered in Coolock Civic Centre and 389 were completed.
708 group therapy hours were delivered in 2006.
Education and Training Department
115 days of training were delivered
1,750 professionals and volunteers took part in training Programmes
2,029 participant days were provided
Participants included counsellors, psychotherapists, Gardai, prison officers, youth workers, addiction staff, psychologists, refuge staff, staff services for immigrants, staff of local authorities, teachers, staff in services for people in homelessness and student welfare officers.
Ellen O'Malley-Dunlop added; "There is a growing concern about the prevalence of sexual violence in our society and it's under reporting. This is reflected throughout our statistics for 2006 and in the 11% increase in the number of first time callers to our Helpline. Why is this not translated into detection and conviction?
The Government recently announced the launch of a new office COSC: The Irish Office for the Prevention of Domestic Violence. When Minister Frank Fahey was asked recently why the title of this office didn't address all forms of Violence Against Women, he said that "domestic violence is a pernicious, persistent and a frequently hidden crime which needs to be tackled as a key focus of the new office." While the Minister also said that the remit of the office will extend to other forms of violence against women, the DRCC is concerned that this is not reflected in the name of the office. Overall, this policy does not address adequately the United Nations recommendation of an integrated response for the elimination of all forms of Violence Against Women.
We would like to remind politicians, who are seeking election, that the crimes of rape and sexual assault are without doubt pernicious, persistent and still hidden. We believe that all forms of violence against women need to be tackled in an integrated way in order to work constructively towards their elimination. This will only happen when there is collaboration and ongoing commitment from government.
We look forward to a time when our statistics begin to show a genuine decrease in sexual violence."
For further information please contact:
Ellen O'Malley-Dunlop, CEO – 01 661 4911 / 086 809 9618
Download the report here: