Encouraging progress in national attitudes to sexual violence but persistent & harmful misconceptions remain to be tackled
05 October 2023
---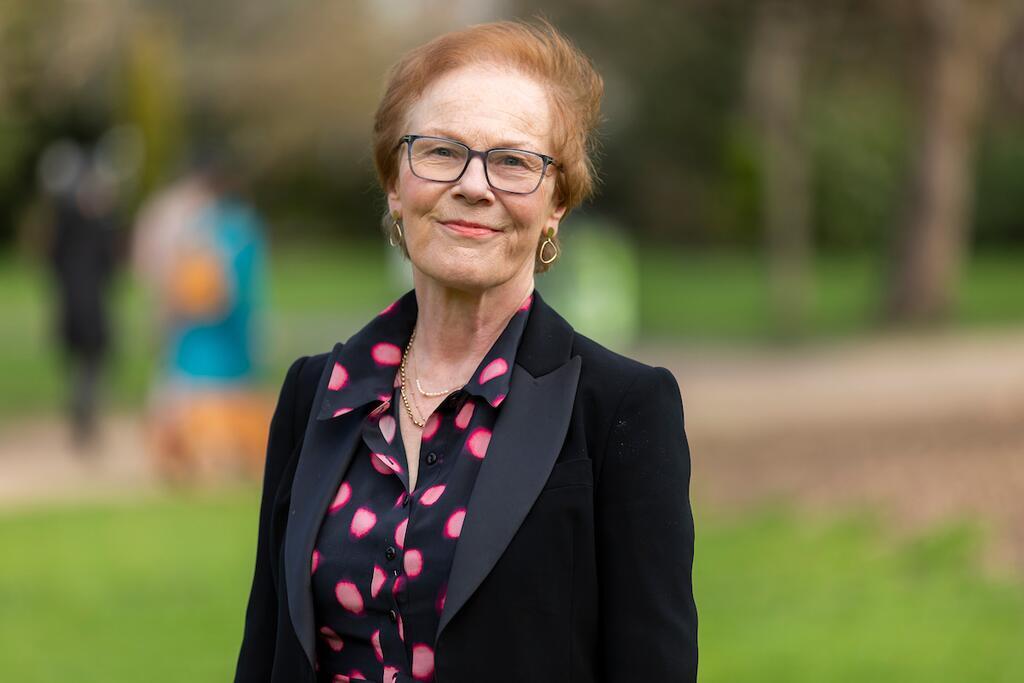 The final chapter of the Central Statistics Office (CSO) six-part survey on sexual violence shows that most people in Ireland are aware of the prevalence and impact of sexual violence in our society, according to Dublin Rape Crisis Centre. However while the survey published today (Thurs 5 October) showed progress in attitudes, especially towards common and harmful 'rape myths', there was still work to be done to build public awareness of the realities of the harm of sexual violence.
Today's information comprises responses only from those who said they had not experienced sexual violence when answering earlier questions in the survey. Even without that personal experience, over three-quarters of those surveyed thought that sexual violence against women was common. Just under 40% thought violence against men was common, indicating less public recognition of the experience of men.
DRCC's CEO Noeline Blackwell said the findings resonated well with DRCC's own research on attitudes to sexual violence and consent. "As the CSO has identified throughout this survey, sexual violence comes in many forms, all of them involving non-consensual activity. Our 2021 research into consent in sexual behaviour and activity identified that 70% of respondents those surveyed thought that there is a problem about consent in Ireland. Further, 81% agreed that talking about consent was a real opportunity for people in Ireland to have a more healthy relationship with sex and sexuality.
Ms Blackwell continued: "Today's figures indicate considerable progress in our societal understanding of the prevalence of sexual violence. Where once upon a time, it was generally thought that a person who was raped had to behave in a certain way – something which inhibited our work at DRCC - now, almost nine in ten (87%) adults interviewed rejected the idea that a survivor must react and behave in one set way after sexual violence."
She added: "There is still a sizeable minority across age groups who remain uncertain as regards common misconceptions around sexual violence. While 62% of respondents disagreed with the statement that women exaggerated or fabricated reports of rape, a substantial 29% of people were uncertain, with a marked number of those being in the age group over 65 years. This is consistent with reactions to our work in Dublin Rape Crisis Centre where, despite all the painstaking, difficult and long-drawn out investigation that accompanies investigation of rape and other sexual violence, those we support must often struggle with long-held societal myths and attitudes that those who report rape – mainly women - are not to be trusted."
According to Ms Blackwell, "It is useful to see that younger people seem to be getting the message more clearly that such attitudes are misinformed. This valuable data allows us to better understand where we must have more open and honest conversations about the prevalence of sexual violence in our society. Our We-Consent campaign is specifically aimed at strengthening practice and understanding of consent across all age groups. We believe a fundamental social change and evolution is necessary. We also believe it is possible. The survey findings today suggest an increasing realisation of the harm and impact of sexual violence and can contribute to its reduction at a number of levels."
DRCC expressed gratitude to the Central Statistics Office for carrying out this important work and complimented the respondents for their insights, as well as the Department of Justice for funding this extensive study, bringing new information to light some 20 years after DRCC published the SAVI report in 2002.
Anyone affected by sexual harassment or sexual violence of any form can contact the freephone 24-hour National Helpline for free, confidential support at 1800 778888.
Comprehensive information on options is also available online at drcc.ie/fyw
/ENDS
---
Notes for editors:
Dublin Rape Crisis Centre is a non-governmental, voluntary organisation which has as its mission to prevent the harm and heal the trauma of rape. It offers a suite of services to victims/survivors of sexual violence. It also offers a wide range of training and education to professionals and volunteers.
We-Consent is a new long-term national programme to inform, educate and engage with all members of our society about consent. More information and resources on having consent conversations at https://www.we-consent.ie/
Other DRCC services and work:

DRCC operates the National 24-hour Helpline 1800 778888 to support anyone affected by sexual violence in any part of the country. A webchat support service is available online at drcc.ie Mon-Fri, 10am-5pm. A Helpline Interpreting Service is available for those who do not speak English - more at https://bit.ly/DRCClang
For those contacting the Helpline who are deaf or hard of hearing, we provide a text service, operating Mon-Fri from 8am to 6:30pm, at 086-8238443 and we also have a webchat service available Monday-Friday, 10am to 5pm, except holidays.
Information on your options after sexual violence is available for free online at any time at drcc.ie/fyw in the Finding Your Way after Sexual Violence guide.
DRCC offers counselling & therapy to adult survivors of sexual violence and to older adolescents from 16 years of age with parental/guardian consent.
We provide accompaniment support for the Rotunda Sexual Assault Treatment Unit, to court or to Garda stations to people in Dublin and in surrounding areas, by arrangement.
We have outreach offices at Coolock, Dóchas Women's Centre, Balbriggan & Tallaght. Access to these services must be arranged via the National Helpline 1800 778888 during working hours, Mon-Fri.

We ask that when reporting on this topic, journalists should remember that discussions on sexual violence can trigger personal trauma in those receiving the information. Where possible, please make reference to the National 24-hour Helpline 1800 77 88 88 for anyone who may be affected by the discussion.