Another example of the need for Guidelines for Judges
22 May 2008
---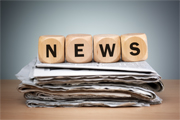 The Dublin Rape Crisis Centre calls for on-going Education and Guidelines for Judges in sentencing
Mr. Justice Barry White's sentencing of a man, who was convicted of raping a woman, to 5 years' imprisonment and suspending 3of those years, further highlights the need for guidelines in sentencing in these cases and for Education for Judges. Billy Keogh was convicted by a majority of 10 to 2 by the jury for raping a woman.
Ellen O'Malley-Dunlop, Chief Executive of the Dublin Rape Crisis Centre (DRCC) said: "Justice White's suspending 3 of the 5 years does not give out a good message to victims of rape and sexual assault to come forward and report these crimes. We know from the SAVI (Sexual Assault and Violence in Ireland) Report that only 1 in 10 report the crime of rape and sexual assault. It certainly would not encourage other victims to come forward and report this heinous crime that is a scourge in our society. This woman has shown enormous courage. Even in the face of being threatened the day she arrived in Ireland to give evidence, she still persevered. Thankfully for her she has received justice from the jury but has she received justice from the Judge? Suspending 3 of the 5 years and not directing her on the compensation issue, is not just.
For Justice White to say he was impressed by how Mr. Keogh re-established himself after losing his business and to say you are a man of good character and not to mention any of the trauma visited upon this woman, her courage in staying the course and having to endure the further traumatisation of a full court hearing, because Mr. Keogh denied the charges, leaves a lot to be desired to say the least.
We need to seriously tackle the way in which our judges manage cases such as these. In other jurisdictions Education is provided for judges. Prior to taking up a position at the bench and while they are sitting, on-going appropriate education ought to be provided for all judges as well as sentencing guidelines. "
For further information please contact:
Ellen O'Malley-Dunlop, CEO – 01 661 4911 / 086 809 9618