11% of the victims accompanied by the Dublin Rape Crisis Centre (DRCC) to the Sexual Assault Treatment Unit in 2007 were immigrants
14 May 2008
---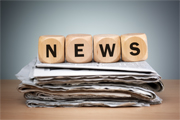 Today the Dublin Rape Crisis Centre (DRCC) is launching the first ever Training Programme and Handbook for Interpreters who work specifically in the area of rape and sexual assault and other trauma. It is also launching an information leaflet in six different languages.
Ellen O'Malley-Dunlop, Chief Executive of the Dublin Rape Crisis Centre (DRCC) said: "In 2007, 36 of the 320 victims of rape and sexual assault, accompanied to the Sexual Assault Treatment Unit at the Rotunda Hospital in Dublin by the DRCC, were from over 11 different countries. According to the CSO statistics 109,500 immigrants arrived in the state in the year ending April 2007. This is more than 2,000 in the same period in the previous year. Many of these individuals will require an interpreter when they need to access support and health services.
The DRCC identified the need, not only for interpreters, but also the need to provide training and information for interpreters. With a grant from the Fund to Support the Integration of Legally Resident Immigrants, this has been developed and delivered by our Education and Training Department. While the Department of Integration has funded this much needed project, unfortunately the DRCC's Education and Training Department does not receive any ongoing State funding."
Leonie O'Dowd, Head of Education and Training at DRCC said: "In 2007 we developed a training course for interpreters on Interpreting in Situations of Sexual Violence and Other Trauma and delivered it twice in Dublin and once each in Cork and Galway, to a total of 60 interpreters. We have written a handbook for interpreters which we are delighted to be launching today. The Handbook will be available from the DRCC and it will also be launched on the DRCC website www.drcc.ie on June 1st of this year.
Many immigrants to Ireland are coming from situations where they have experienced multiple trauma, including sexual trauma. Some are subjected to sexual violence and other trauma in Ireland. They need to be able to access services such as medical, legal and counselling. Language can present an obvious barrier to access. Professional, accurate and sensitive interpreting is imperative and this has been the main driving force in developing this training programme, this handbook and this leaflet."
For further information please contact:
Ellen O'Malley-Dunlop, CEO – 01 661 4911 / 086 809 9618