Minister for Justice, Equality and Law Reform launches Dublin Rape Crisis Centre's Two New Initiatives
19 October 2007
---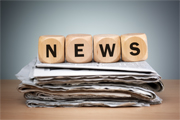 Between 2001 and 2006 the numbers of people accompanied by the volunteers of DRCC, to SATU in the Rotunda, have doubled. This has prompted the Centre to expand its outreach services to Tallaght and to launch its first ever Awareness Raising Campaign.
Today, Mr. Brian Lenihan, Minister for Justice, Equality and Law Reform launches these two new initiatives.
Ellen O'Malley-Dunlop, Chief Executive, DRCC said "We are delighted that Minister Brian Lenihan is launching our new Tallaght Outreach Service and the Awareness Raising Campaign.
The DRCC has outreach services in Coolock and Dochas (The Women's Prison). Coolock has been opened for over 9 years and serves North Dublin, Meath, Kildare, Monaghan and Cavan areas. For a long time the DRCC was aware that a service was needed to respond to the needs of West Dublin, Wicklow and parts of Kildare. With the support of Tallaght Hospital, it has been possible to offer this service now, with two therapists. Appointments are available through our 24 hour Helpline 1800 77 88 88.
With the support of DRCC's benefactors and Cosc – the National Office for the Prevention of Domestic, Sexual and Gender based Violence, we have been able to commission a TV Advertising Campaign and an Outdoor Poster Campaign. The purpose of this campaign is to raise public awareness of the crimes of rape and sexual abuse and to encourage those who need help to access our National 24 hour Helpline. One of the important messages of this campaign is that whatever the trauma, recovery is possible, and with the help that is available 'you can come through this'. "
For further information please contact:
Ellen O'Malley-Dunlop, CEO – 01 661 4911 / 086 809 9618