Fundamental breach of trust increases sentence for sexual offences
22 July 2021
---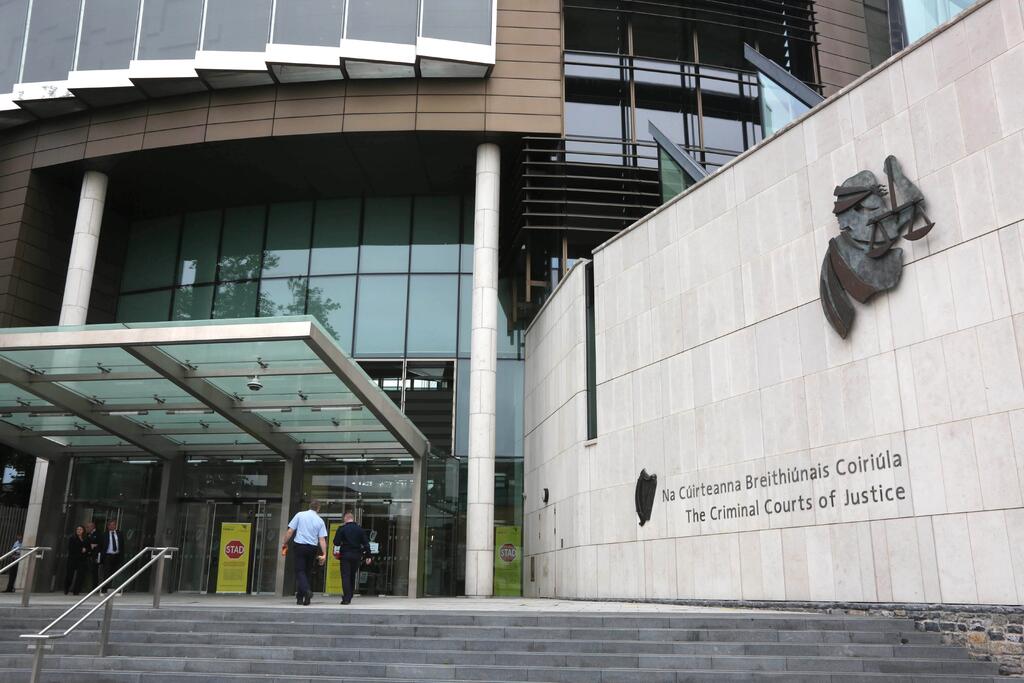 Dublin Rape Crisis Centre (DRCC) has said a sentence of 18 years in a case involving long-term sexual abuse was a reflection of the seriousness with which the court had viewed abuse of trust and coercion by a parent of an adult child.
Praising the strength of Charlene Masterson in bringing the case to court and waiving her right to anonymity, CEO of DRCC Noeline Blackwell said the case showed how coercive control can be a core element in many sexual crimes and must be taken extremely seriously, alongside the sexual offences being perpetrated.
According to Ms Blackwell, "Mr Justice White's judgment in imposing sentence showed he had to recognise the additional grave harm done to Charlene Masterson by her father through his controlling behaviour and deceit over a long period, as well as the harm done by his other crimes, including rape, sexual assault and other violence. It sends out a message to all society that this kind of coercive, controlling behaviour in what should be a core relationship of trust will not be tolerated by the courts."
While the sentence was for 18 years, the judge suspended one year on condition that the perpetrator take part in the Better Lives programme for sex offenders.
"The severe coercive control and manipulation that David Masterson exercised enabled the abuse to continue over more than seven years. It undoubtedly magnified the harm of the abuse for Charlene. It is notable however that she is determined not to let it overwhelm her life and we wish her well following the conclusion of the case," she continued.
"We in Dublin Rape Crisis Centre are conscious that many people will be affected by this case and there will be some who may have a similar situation in their own lives. We remind everyone that the National 24-Hour Helpline is there for anyone who needs support or information at any time – call 1800 778888 for free and confidential support," concluded Ms Blackwell.

/ENDS
Notes for editors: 
The case in question is DPP v David Masterson. Sentence was handed down by Mr Justice Michael White in the Central Criminal Court on Thursday 22 July 2021. The headline sentence imposed was 24 years. Aggravating factors were identified as a fundamental breach of trust, degradation, impact on the victim and his limited insight into his actions. Mitigating factors included the defendant's co-operation including his recognition that the victim, his daughter, was telling the truth and his early acknowledgement of his guilt.
Dublin Rape Crisis Centre is a non-governmental, voluntary organisation which has as its mission to prevent the harm and heal the trauma of rape. It offers a suite of services to victims/survivors of sexual violence.
DRCC operates the National 24-hour Helpline 1800 778888 for those who need support in any part of the country with no reduction in service.
DRCC offers counselling & therapy to clients and provides accompaniment to the Rotunda Sexual Assault Treatment Unit, to court or to Garda stations to people in Dublin and in surrounding areas by arrangement.
Outreach offices at Coolock Civic Centre, Dóchas Women's Centre, Mountjoy Prison, Balbriggan and Tallaght Hospital are usually open at select times, but physical premises are closed during the COVID19 crisis and clients are being supported remotely.  
We ask that when reporting on this topic, journalists should remember that discussions on sexual violence can trigger personal trauma in those receiving the information. Where possible, please make reference to the National 24-hour Helpline 1800 77 88 88 for anyone who may be affected by the discussion. 
Dublin Rape Crisis Centre is one of the frontline services engaged with the Department of Justice & Equality on its #StillHere campaign. The www.stillhere.ie website contains information on supports and services for people affected by domestic violence including sexual violence, as well as digital & online safety and courts, legal aid and advice.
/ENDS