DRCC taking part in SHINE festival 2021 - join us!
25 February 2021
---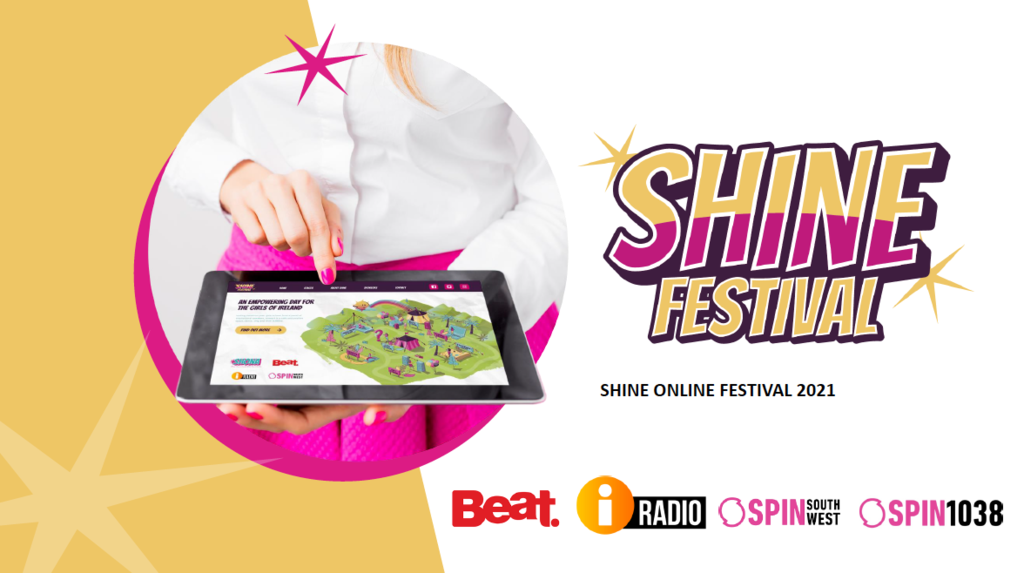 DRCC is proud to be taking part in this year's SHINE festival on 8-10 March! Organised by shona.ie, SHINE is an annual gathering of inspirational women aimed at girls and young women around the country. As the festival won't have a physical presence this year due to COVID restrictions, the Shona.ie team have worked hard to move this fantastic event online.
SHINE will be delivered through the festival website, with various stages, speakers, showcases, competitions and platforms. All content will be video based, either spoken directly or in interview format. With over 80 speakers including Vicky Phelan, Laura Whitmore, Holly Cairns, Evanna Lynch and many more, on topics like mental health, mindset, career, diversity, individuality, the arts, sports, social issues, and sustainability, SHINE will also have music, poetry, pledges, and even a treasure hunt!
DRCC's own Youth Programmes Coordinator Caitriona Freir will be talking about the hot topic of Healthy Relationships with Aine Usher of our Youth Advisory Group - their contribution will be part of the Wellness Stage and can be seen for the duration of the festival. Just in time for International Women's Day on 8 March!
To find out more and register, check out the festival page on Shona.ie - not to be missed!