It's overwhelming, isn't it?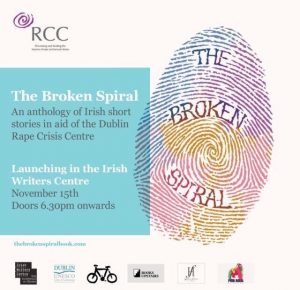 The Broken Spiral is an anthology of short stories by Irish authors in aid of the Dublin Rape Cr...
Our Annual Flag Day Collections took place on 13-14 October. We had 150 volunteers collecting for DRCC in 20 locations around County Dublin. A heartfelt thanks from all of us at the DRCC to all of you who donated your time or your money to this collection–we are so grat...
Blog Post 1 Blog Post 2 Blog Post 3